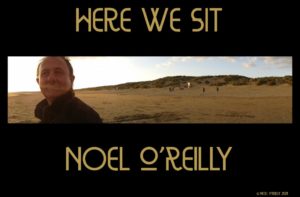 The album has been available now for over a year from noeloreilly.com and I am really pleased with the reaction I have had from the people who bought it. You can still buy the album here, but I am now looking at other avenues to go down. Bandcamp.com is an easy and accessible way to let people listen to the tracks. While you are there, please click the follow button. This will help me a lot. But I am also looking at other outlets for the music, and news on that will be coming very soon.
It has been a busy year, and a lot has happened since the album release. As always, I am working on some exciting new projects, and have continued writing, recording and producing new material. I have also been listening back to some of my old material which has not seen the light of day. Sign up for e-mail updates here and keep an eye out for the news.
I did not know then what I do know now…
The older material was written for projects over the last 10 years. But I did not know then what I do know now. As I was learning a lot of the skills I now use daily, I can hear a lot of improvements I can make. As such, they are very different to what I have released on Here We Sit. Listening to these tracks has brought back a lot of great memories for me. So I have decided to get to work on some of these tracks, and bring them up to scratch. The plan is to hopefully release them sometime this year. I will be letting you all know when this will happen so keep an eye out or join my mailing list to be the first to know.
So with the new release plan for Here We Sit, new material and old reworks, a lot will be happening over the next year. The new release plan is a major U-turn for me, but as always I am open to new ideas and willing to re-think and take a different path. There will be more news on this very soon.
As always, stay safe and stay in touch…
Noel.
There are no comments yet, add one below.